In terms of infrastructure construction, ITL Group has built quite a few key projects such as Xi'an Comprehensive Bonded Zone, three designated ports of entry including a meat port, a food port and an assembled vehicles import port, a cross-border e-commerce service platform, Xi'an Port Belt and Road International Multi-modal Intelligent Logistics Hub Platform, comprehensive ports, warehouses, plants, cold storage and multi-modal transportation demonstration bases. It has also created a comprehensive hardware infrastructure cluster for Xi'an Port.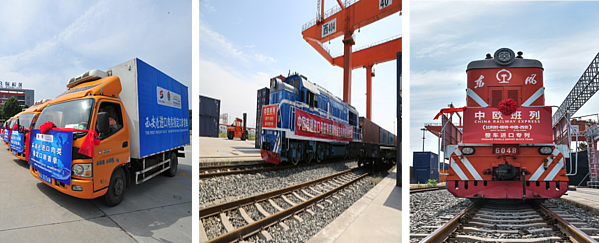 1. Xi'an Comprehensive Bonded Zone
Xi'an Comprehensive Bonded Zone was officially approved by the State Council on February 14, 2011, with an area of 4.67 km2, including 120,000 m2of standard plants, 90,000 m2of standard warehouses, 30,000 m2of cold storage, and 30,000 m2of storage yards.
2. Assembled vehicles import port at Xi'an Port
The assembled vehicles import port at Xi'an Port is the largest of its kind in China's inland areas. It can guarantee the inspection of 492 sets per day and 150,000 sets per year of imported vehicles, and carry out the storage and operation of 5,500 imported vehicles a day. As of the end of November this year, the assembled vehicles port of Xi'an Port has achieved the operation of 33,600 imported and exported vehicles, ranking first among inland ports in China and fifth among all ports in the country in terms of throughput.
3. Designated meat and food ports of entryat Xi'an Port
Specifically, the meat port of entry covers an area of 6,000 m2, and has a 3,100-square-meter warehousing and inspection platform, laboratories, auxiliary technology rooms andso on; the food port of entry covers an area of 7,200 m2, and has a 1,500-square-meter imported grain warehouse, container turning machines and information system equipment; and the cross-border e-commerce service platform covers an area of 4,000 m2and has customs supervision and inspection area and so on.
4. Port operation team
Constant efforts have been made to advance the construction and operation of port infrastructure, and establish an international and professional port operation team to provide clients with one-stop port services covering port operation, field service, customs clearance, logistics transportation, FCL and LCL, warehouse service, information processing, etc.